Directorio Bilingüe • Bilingual Directory
Verdant Health Commission
Verdant advocates for all people in our South Snohomish County community to have access to basic health resources that contribute to their well-being and address the underlying causes of poor health.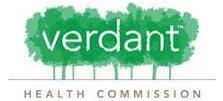 What We Do
Investing in our community's health through grantmaking and community education programs is at the root of our work. Funding nearly $12 million in grants in 2021, we strategically invest in programs that address the underlying causes of poor health. With 50,000 people served by our grants and 3,000 people participating in our education programs and services in 2020 alone, we are engaged in work that makes it easier for our residents to achieve the quality health they deserve.

Strategic Priorities
As an organization, we have prioritized supporting our residents' health needs using innovative approaches that focus on prevention, education, advocacy, and empowerment. The strategic priority areas established by our Board of Commissioners are:

Access to Healthcare: Residents are able to access affordable, safe medical and dental care when needed.
Behavioral Health: Residents can get mental health and substance use services in accessible, community-based settings as needed.
Housing: Residents are housed in safe, affordable housing and are given opportunity to maintain cost-effective housing that allows them to allocate an appropriate portion of their income to needs including food, medical care, and childcare.
Food Security: Residents do not go hungry and have access to nutritious foods to support their health and needs.
Childhood Obesity: Youth and families in our community have access to information, education, services, and food to support healthy lifestyles.
Other Education & Prevention: Residents can access supportive services addressing the Social Determinants of Health broadly and/or emerging needs.
Supporting Seniors: Older adults in our community age safely and respectfully in a healthy environment and with necessary social and medical supports.